I hate that it is already December and I am just now posting about Thanksgiving, but I've been having trouble uploading pictures!
Although Ecuadorians don't celebrate Thanksgiving, because we are a Bilingual school, we decided to have a Thanksgiving Program for the kids in English!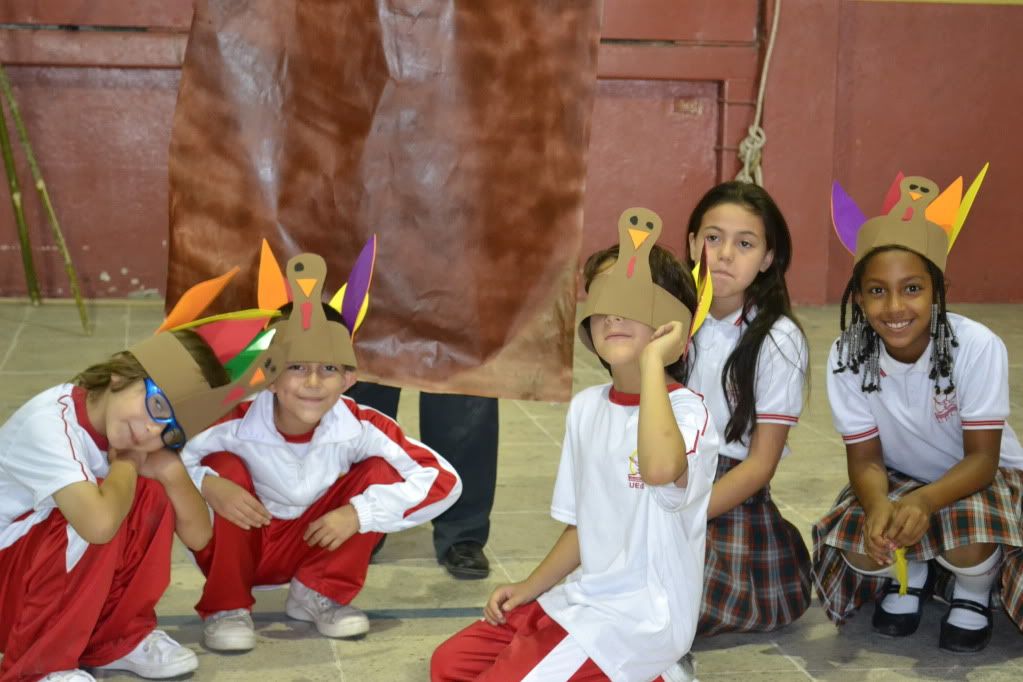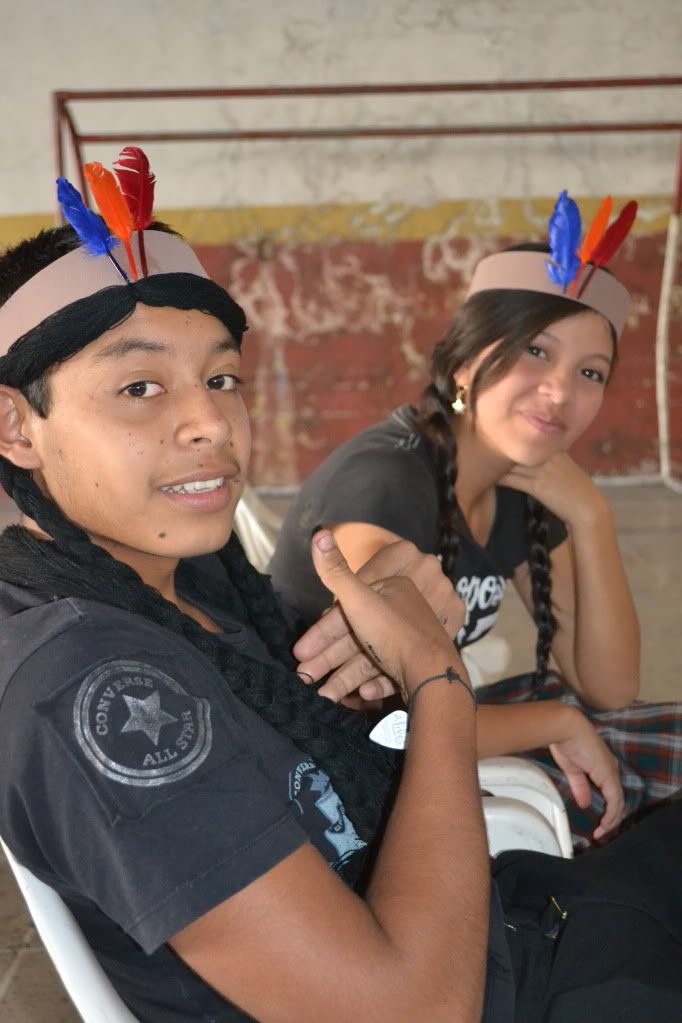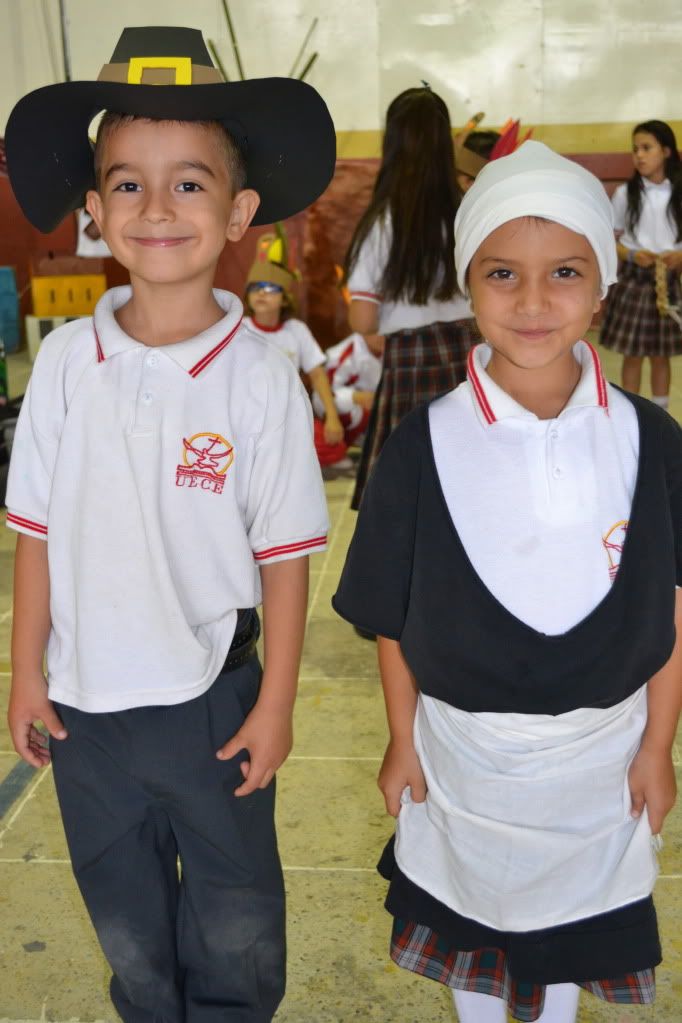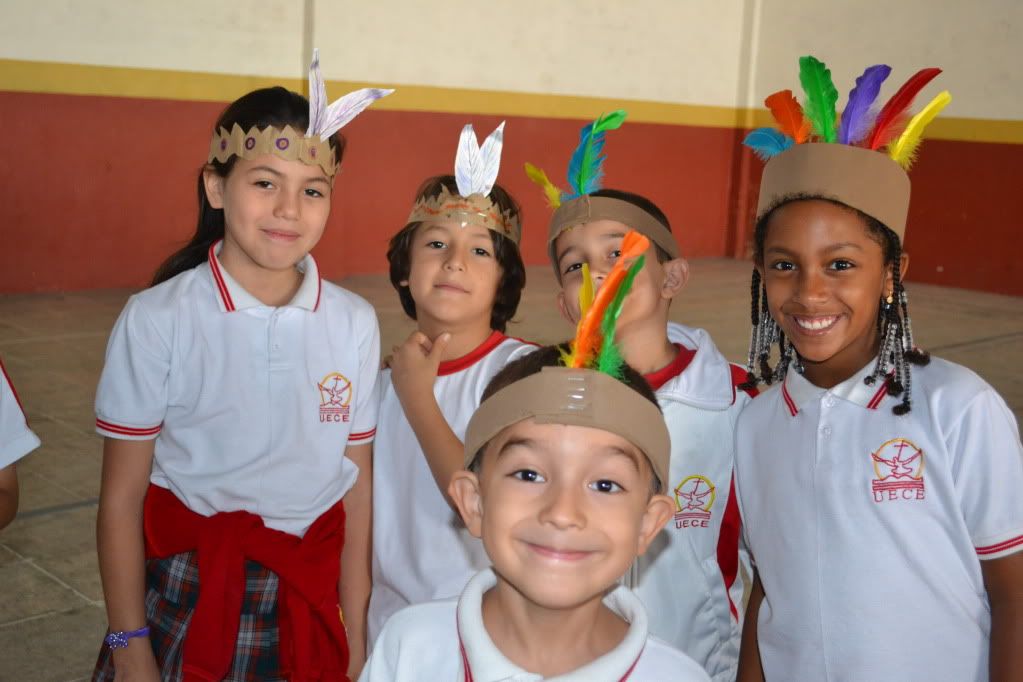 The high school students put on a drama explaining about The First Thanksgiving (all in English) and did a great job! I think some of the other students weren't completely following all the English lines, but hopefully they understood the underlying message! :)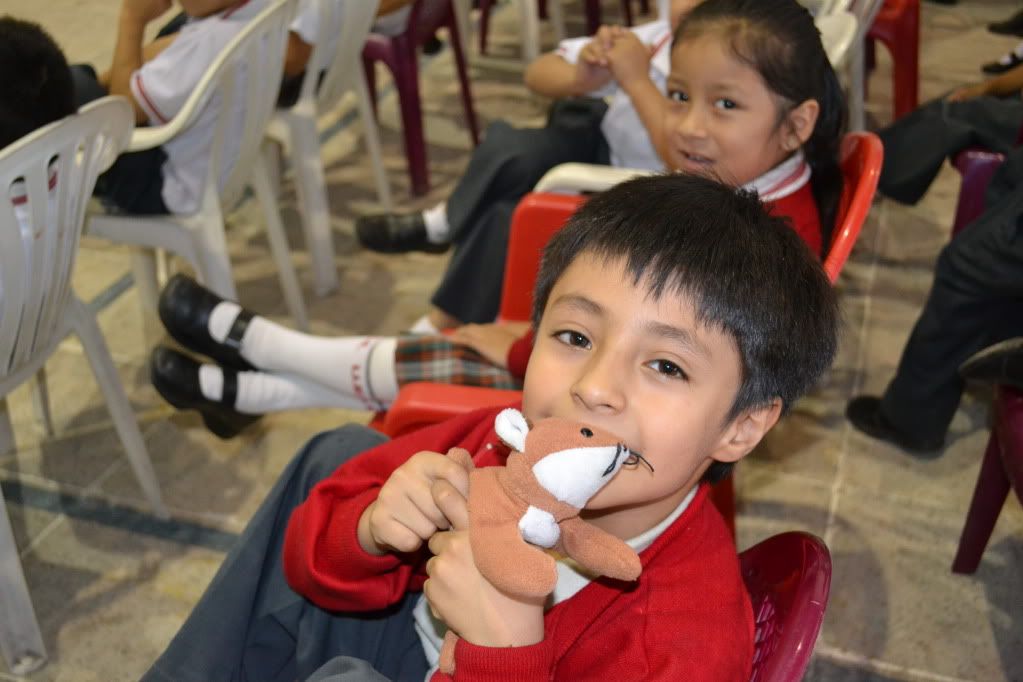 The advanced English students had several poems and short skits that Teacher Miryam helped to prepare!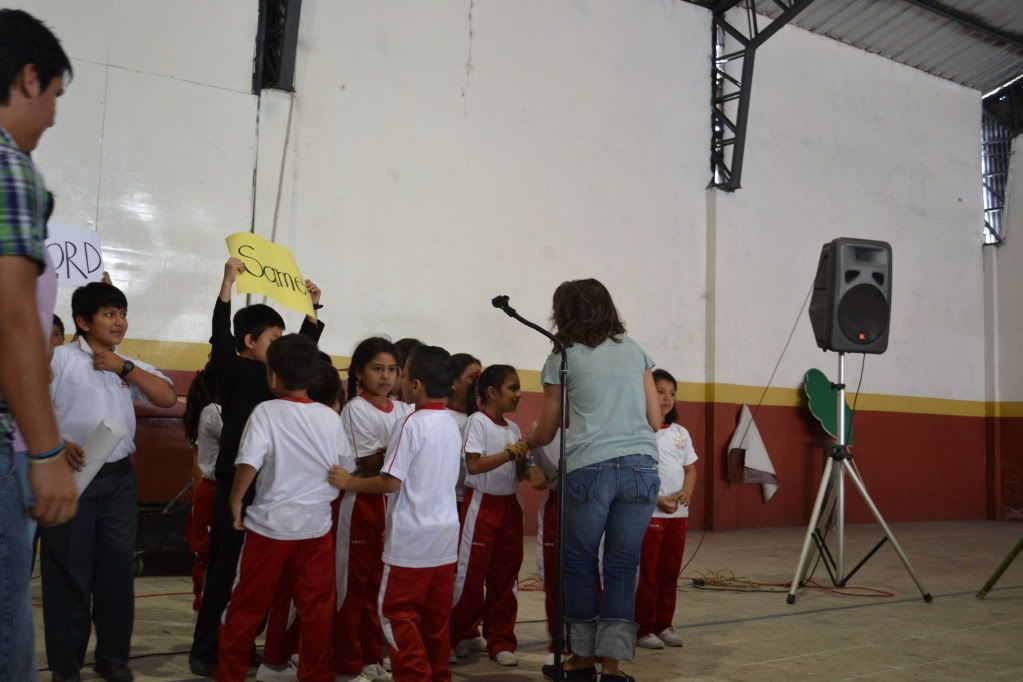 Then, my 2nd grade class sang a song together with Teacher Ivonne's 6th grade class!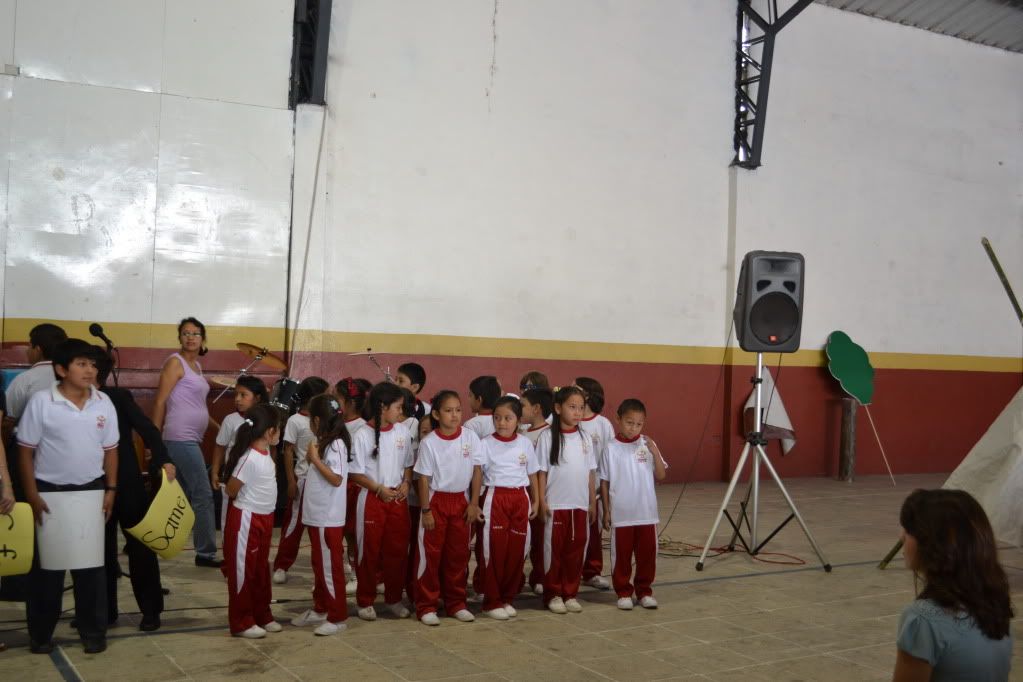 On Saturday, around 40 people gathered at Andrea's House to celebrate with a Thanksgiving Dinner! Andrea found the (live) turkey herself and did most of the cooking!!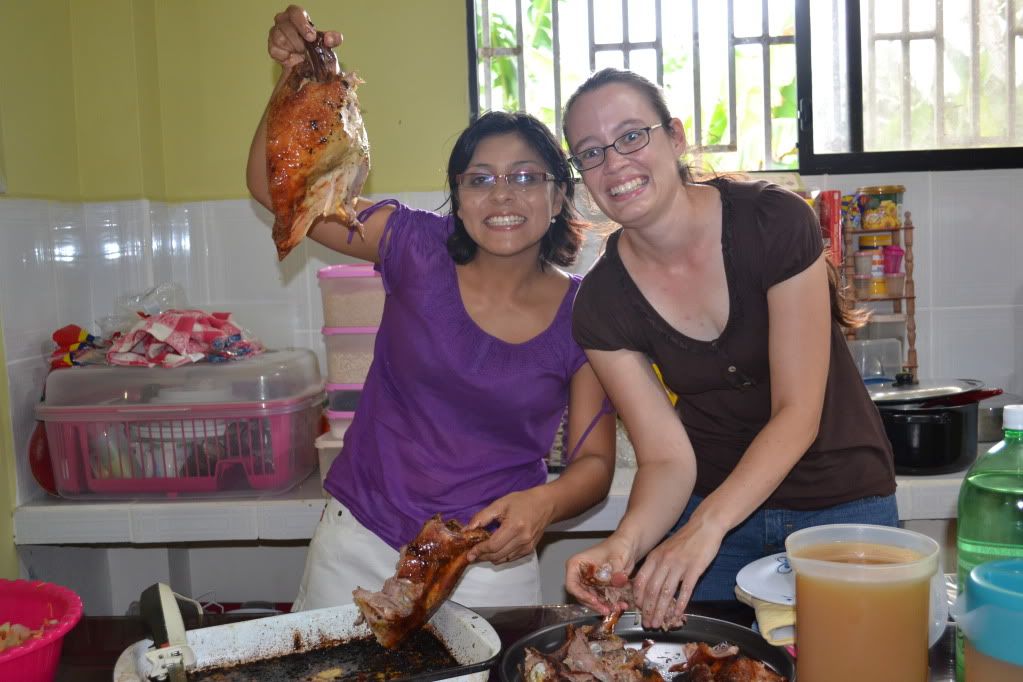 Hermana Patty and two of her three daughters. Gisela, on the left is in my high school class. They are a precious family!!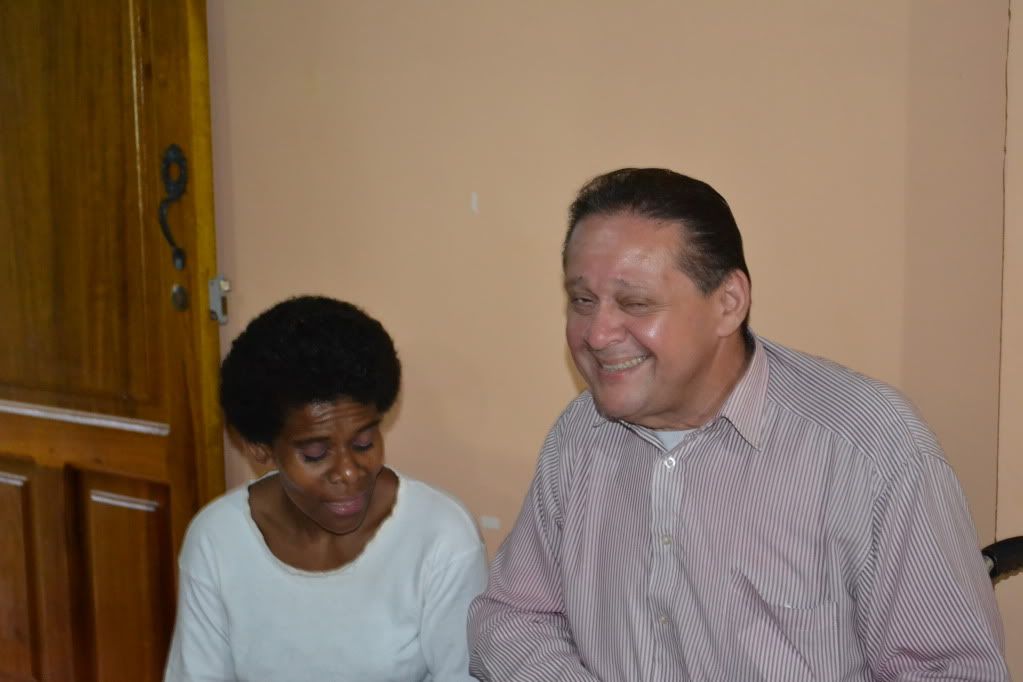 This is Louis and his wife Maria...Louis teaching English at UECE for 8th-10th grade! He is from Louisiana and this year was his first time to celebrate Thanksgiving in 15 years!! He was pretty excited!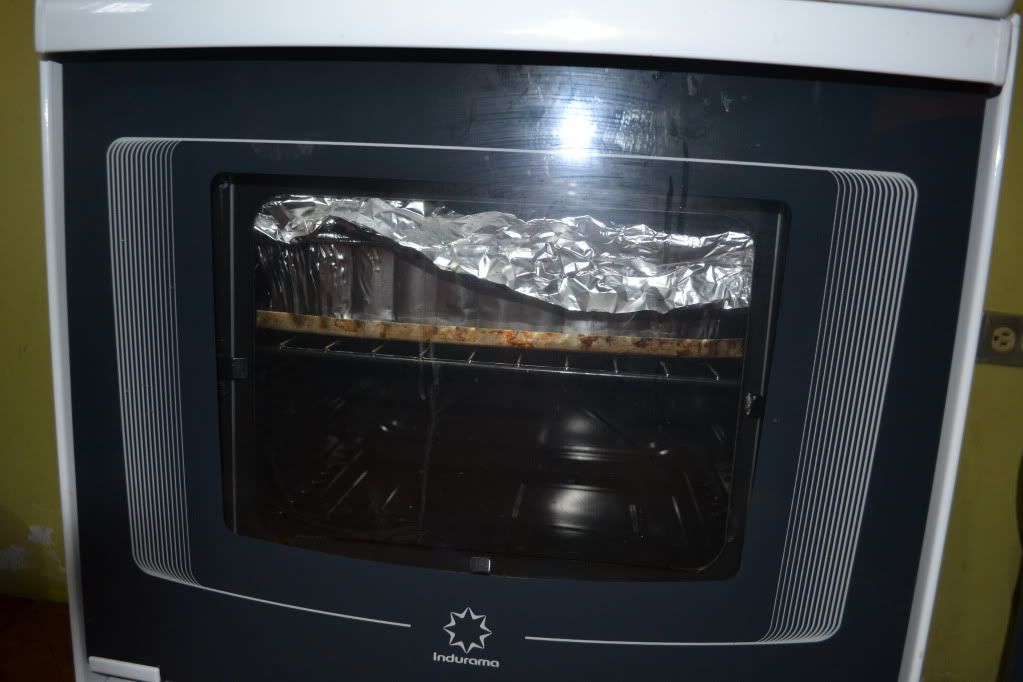 I brought the cornbread dressing and green beans! Andrea cooked turkey, chicken, corn, potatoes, jello salad, green salad and 4 pumpkin pies and a homemade ice cream with apple crisp! What a feast!!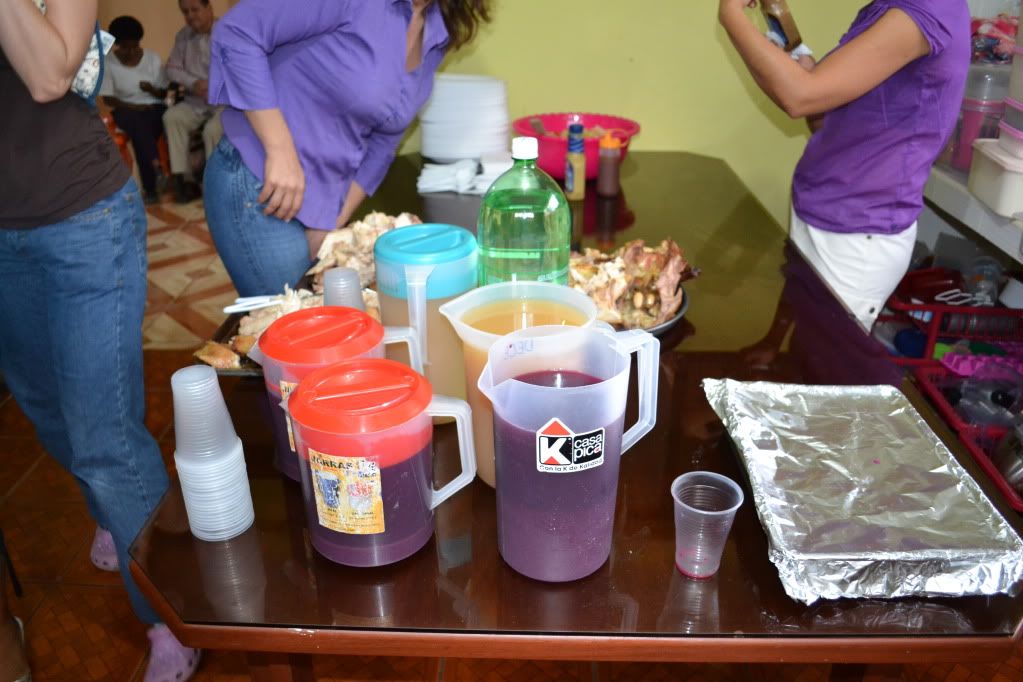 This is Fernando, Ivonne's husband, who is responsible for taking all these pictures! He had too much fun! :)
After cooking in the HOT kitchen all day, I looked a little rough, but there was a good breeze outside!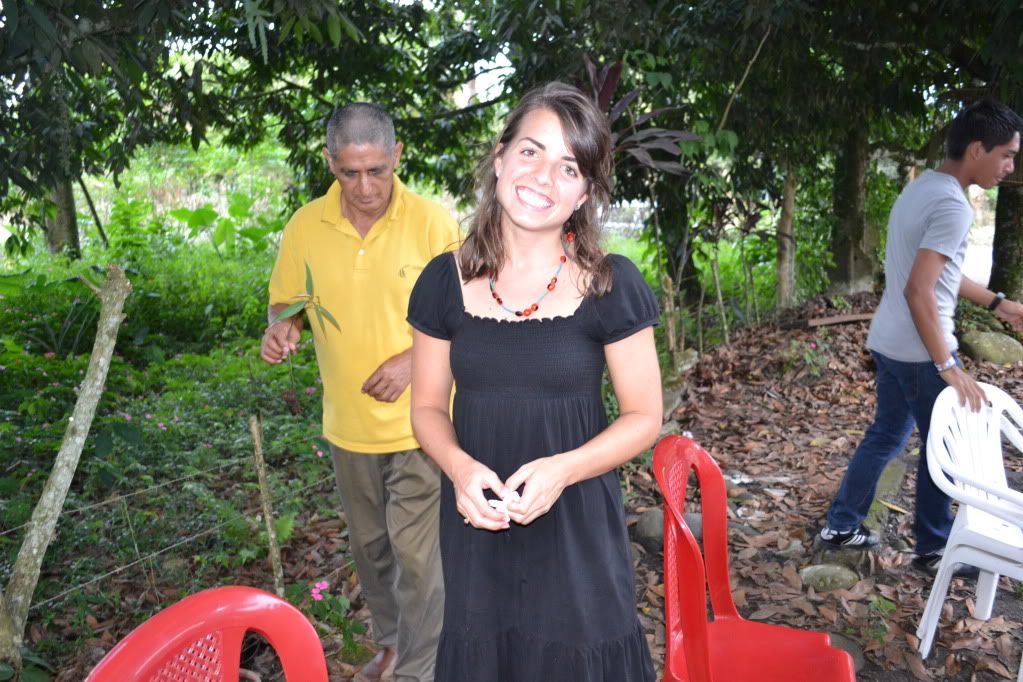 With over 40 people, we were packed into Andrea's two-bedroom apartment! But we had lots of fun!!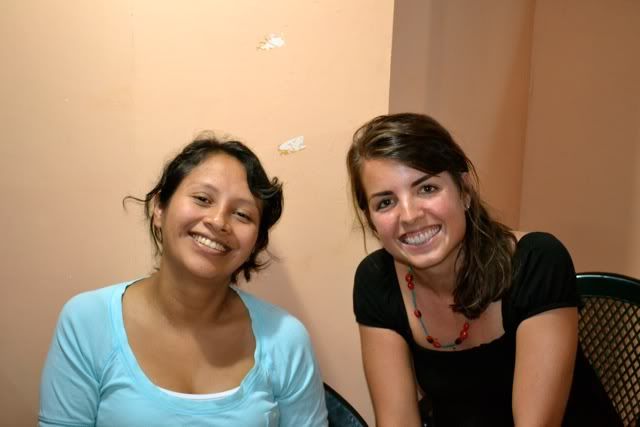 Sweet Ivonne! She and Fernando find out this week if they are having a boy or girl! We are all very excited!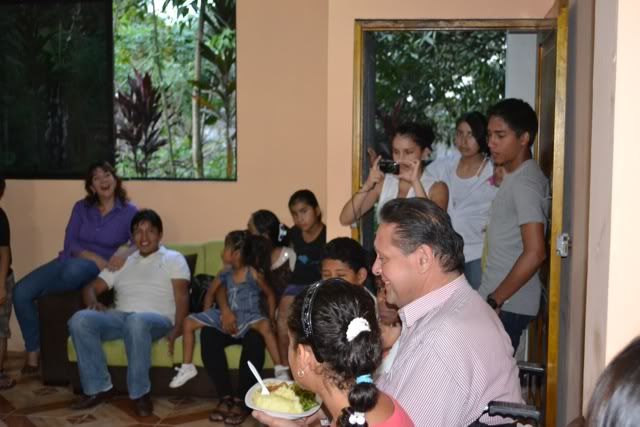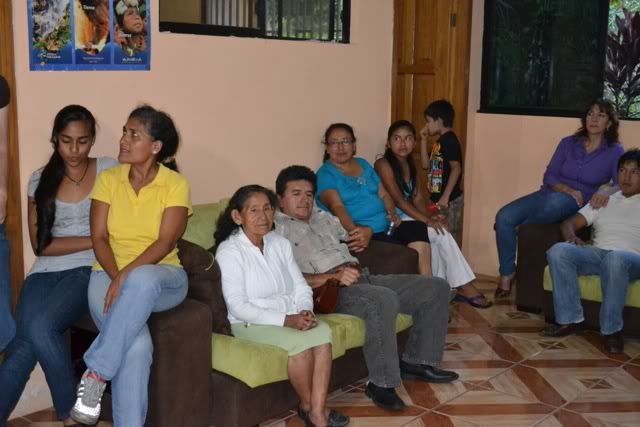 What a blessing it was to have a Thanksgiving celebration all the way in Macas, Ecuador. This year, my "list of thanksgiving" was much different from last year! I am so thankful to be in Macas, learning, teaching and growing, and also for my family and friends! Being away from home during a holiday makes me realize what a blessing and rich gift it is to have family nearby! I am so thankful for this time in Macas that The Lord is using to help me realize what things are more important and things that don't really matter.
He is so good!! So faithful!! All this He has given us is GRACE!
Much love to you from Macas!
-Laurita
(2 weeks from today, I will be home for a Christmas visit with friends and family! Hope I get to see you!!)