This past Friday was our last day of "real class" before exam review week. I decided it would be fun to have a celebration of "READING" in English to celebrate all the things we have learned this year! We had such a fun time!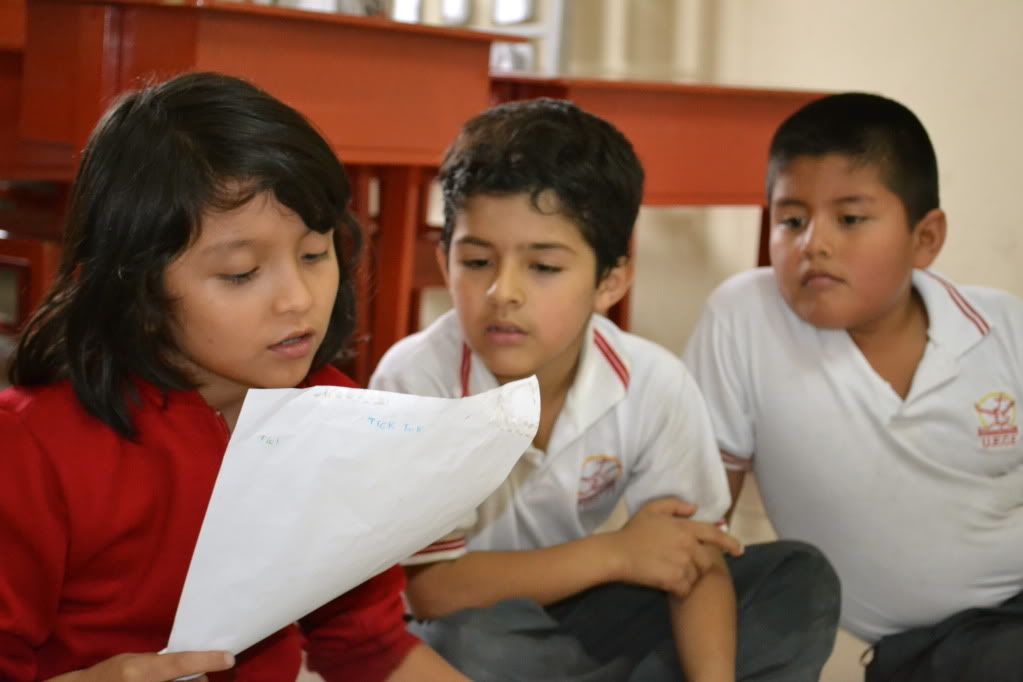 Each student read a page from a book they've been reading aloud to the class and then received an "I can read!" necklace (thank you Andrew and Julia!) and a shiny new pencil! (Pencils are
the thing
here in Macas.)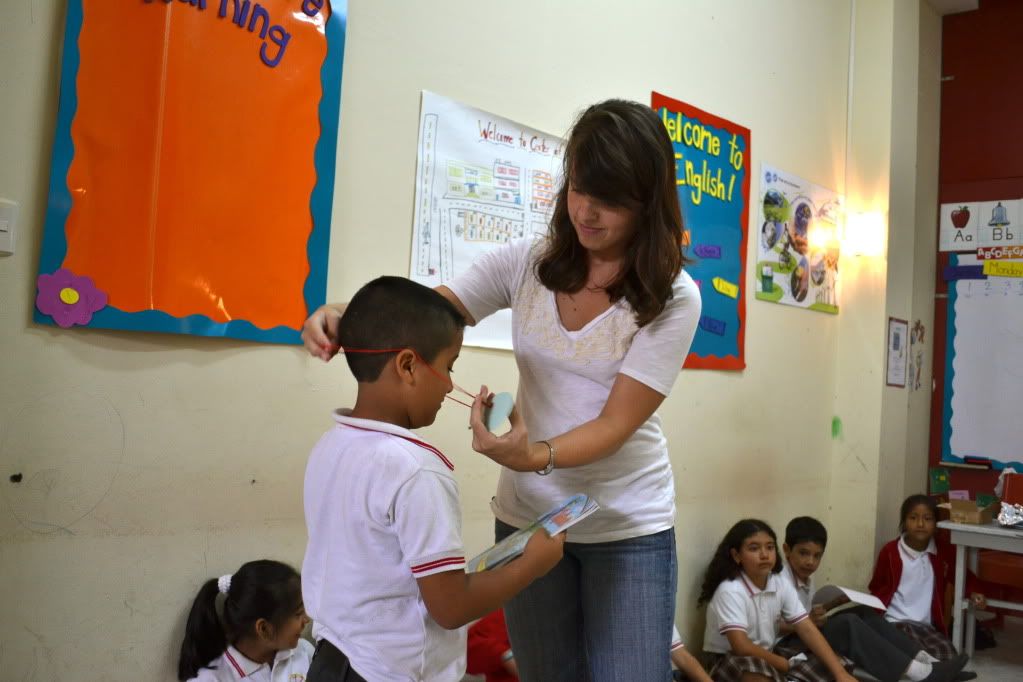 Then we ate cookies and pastries from the bakery! and sang some songs! :)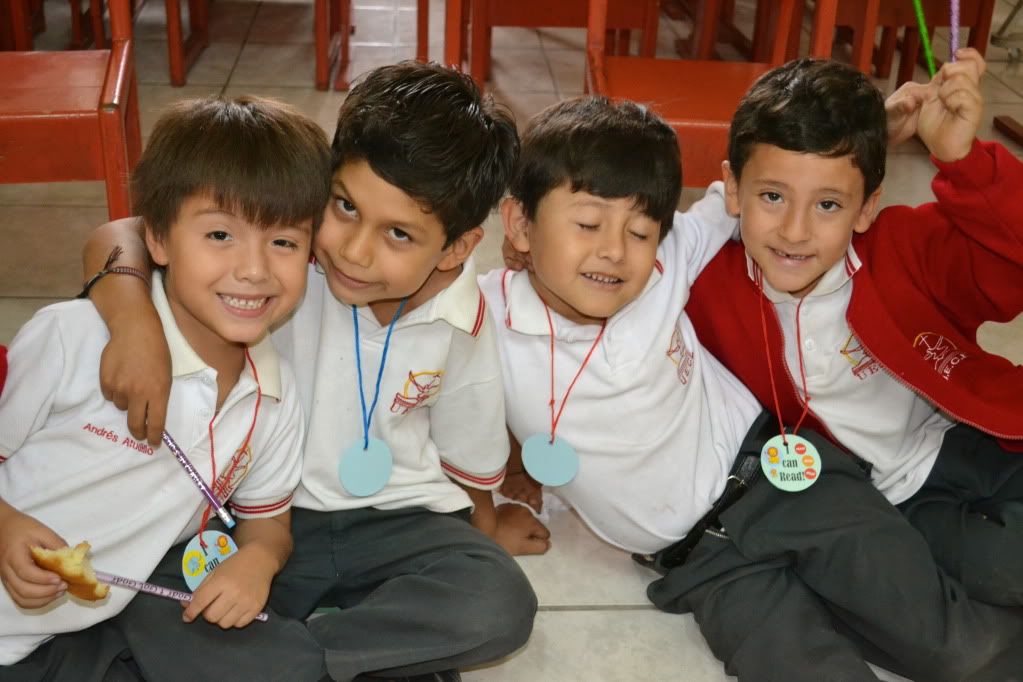 This was the Reading King and Reading Queen of the day for my First Graders!
Also, two weeks ago, my high school class wanted to have an end-of-the-year party to celebrate our year, so we went to Konny's house to learn how to make chocolate chip cookies and eat Chinese Fried Rice!
We had such a wonderful time together, sharing about the past year...what we had learned and remembered funny things about the year. I was able to share my heart with them and challenge them to commit their ways to The Lord as they go off to college and where ever else He takes them. What a blessing this class has been to me this year!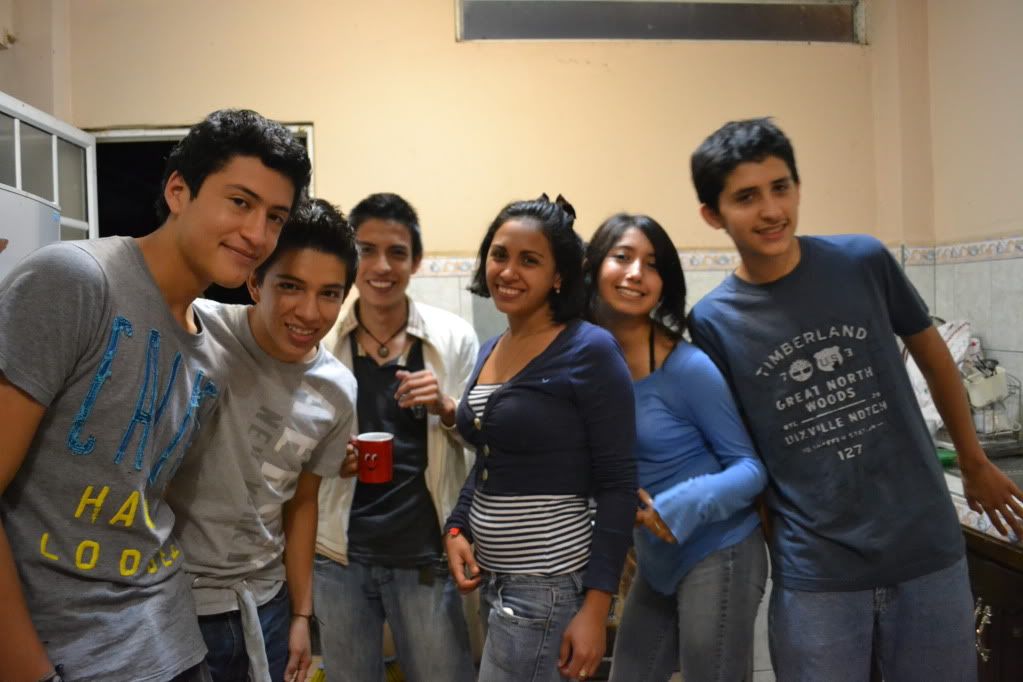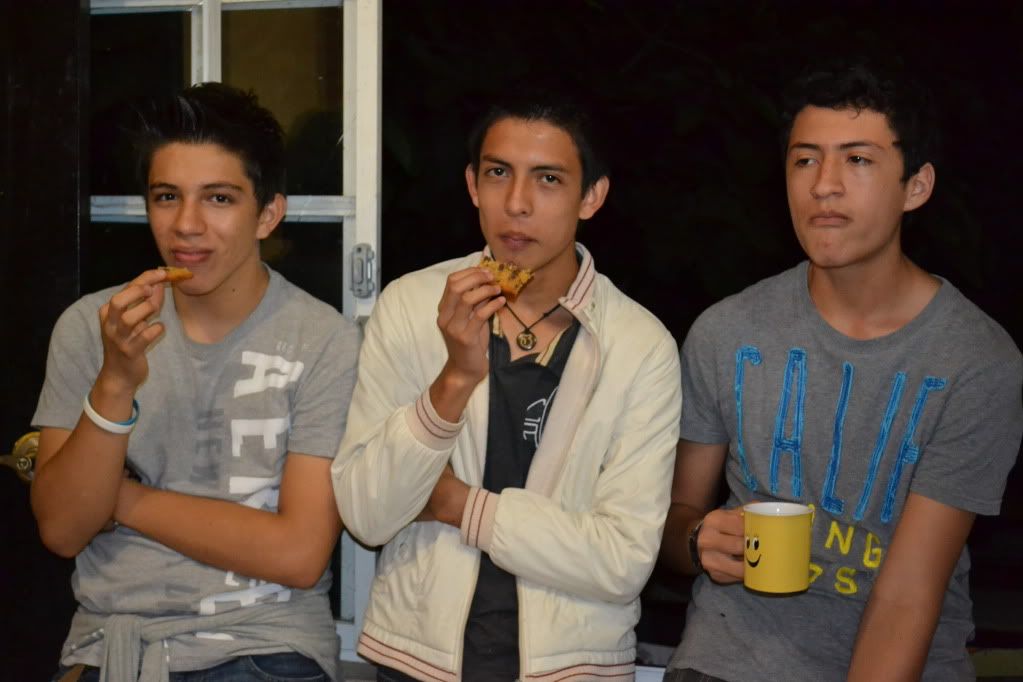 I never would have imagined teaching high schoolers...I was die-hard elementary! BUT, just like always, The Lord knows what He is doing and has been preparing me for the next step in my life.
He has opened the door for me to teach High School Spanish classes at Germantown High School in Madison, MS, such a wonderful blessing!! God is so good! He has shown me through this year that I really love this age student because I am able to relate to them and share more about Christ in a relational way. I never would have considered such a position before this year in Macas. (not to mention all the Spanish I've learned!!)
God is so good. I am overwhelmed by His provision, His comfort, the way He gently carries me when I'm stumbling, and lifts up my chin when I don't feel like continuing.
He brings deep, rich joy to my life. Nothing else will ever compare.
He is good.
May you rest in His arms today, knowing that He has everything in His hands, working for His Glory.
I can't really even believe it, but I will be leaving Macas in 10 days from today...I fly to Quito next Friday and will be home, in Tupelo, Sunday morning! Mixed feelings about being home, but more on that later!
Much love from Macas,
Laurita :)